Join the BC Care Providers Association for this season's "Care to Chat event: Embracing Diversity, on October 6, 2017 at the Terminal City Club in Vancouver.
This year's theme will focus on providing culturally appropriate care for British Columbian's aging population, and dive into how to address the needs of our province's ethnically diverse citizens. Panelists will outline innovative approaches that care providers can use to deliver care and services that meet the social-cultural, spiritual, nutritional and linguistic needs of their residents and clients.
Save the date for the Vancouver Fall 2017 Show
Join Gordon Food Service for fresh inspiration, applicable ideas and executable solutions.
Tuesday Oct 17, 9:00am - 4:00pm, Pacific Coliseum, 2901 East Hastings Street, Vancouver.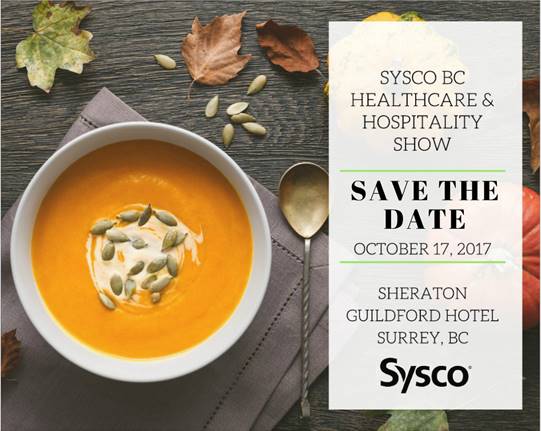 SYSCO HEALTHCARE & HOSPITALITY SHOW, OCTOBER 17th 2017
Save the Date! Sysco's largest annual show is coming October 17th. Stay tuned for more details.
TBA
SAVE THE DATE!
Our annual education day will be held on Friday, October 27th at the Power to Change in Langley. This is an excellent event and an opportunity to earn your extra CE points. The day will start at 0730 for breakfast and continue until 3:30pm.
Featured Speakers:  Daniel Fontane from the BC Care P, Terry Dowton from the Employer's Advisors.
Certificates will be handed out to go towards your OH & S Learning, the Fraser Health Licensing Dietician discussing menu planning and the Residential Care Regulations of BC.
The free HFS FoodCare Healthcare Foodservice Innovation will take place at Menno Place in Abbotsford on October 18th, 2017.  This Fall event is "Healthcare Foodservice as a Catalyst for Comfort, Healing and Recovery."  Learn and discuss how food can go beyond nutrition and address specific health issues.
Provincial Infection Control Network Webinars & Resources
Webinars and teleclasses schedules, as well as many archived sessions for those who had a busy summer and were unable to attend.
Information follows on both the upcoming sessions and archived webinars. Check PICNet here for education opportunities. 
PICNet Presentations at IPAC-Canada Conference
Download the slide presentations here:
Thinking about attending the 2018 CSNM Conference? Next year's three day event is set to take place in Moncton, New Brunswick. Stay tuned for updates. 
Details to Come!
The Annual CSNM Conference was held in Ottawa, June 14-16 and members of the Pacific Society of Nutrition Management is there to celebrate with Peers and mark Canada's 150th!
Starting in August! 
The UFV's Culinary Arts Program trains aspiring cooks to work in all styles of kitchens from small family-style restaurants to large multinational hotels and health care institutions. The program is 39 weeks from August until May.  When graduated, you'll be a second year apprentice having completed your PC 1 and be front loaded with the written and practical exams for PC 2.
A Foodie Highlight Featuring the Best of Granville Island!
Weave expertly through the busy Public Market, skipping the line at the best food shops and artisans to taste over 20 signature Canadian food cultures.
Tours are 2 hours, 10:30am - 12:30pm, running daily in the summer, and Thursdays-Sundays between September 19 and May 20. All food and drink tastings are included!
Stay up to date with food and beverage trade shows in Canada!
From Retailers to Manufacturers and Suppliers, there is always a conference or trade show happening somewhere!
JUNE 14-16, 2017
Courtyard Marriott, Ottawa, Ontario
Follow your peers from across Canada for networking opportunities and professional growth, while we celebrate Canada's 150th.
Learn More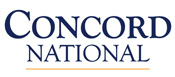 Concord National 7th Annual Ideation
JUNE 13-14, 2017
12:00pm - 4:00pm both days
Pacific Coliseum, Main entrance off of 100 North Renfrew Street, Vancouver, Pacific Room
To attend, RSVP to Penny Eastham at penelope.eastham@concordnational.com before June 3.
PSNM Annual General Meeting - April 28, 2017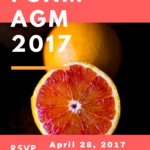 Join your colleagues and industry leaders at the upcoming PSNM AGM on April 28th in Langley.  Earn CE points to attend! Featured Guest Speakers, Lunch Vendors' Showcase, news and updates.
The AGM Day Outline:
07:30 – 0825:  Breakfast Hosted by Willie Woo from Nestles
Menu: Eggs Benny Bar for Breakfast with choice of Back Bacon, Smoked Salmon, Veggies and Fresh Fruit Salad, New Sunsational Express line of juices, Coffee/Tea and Specialty Hot Drinks
08:30 – 10:00  PSNM AGM
10:00 – 11:00 Fraser Health Licensing Dietician Suvarna Rao
11:00 – 12:15 BC Care Providers Association CEO Daniel Fontaine
12:15 – 1:15   Lunch Vendor Showcase Hosted by Willie Woo from Nestles
MENU: Lobster Ravioli, Braised Beef Ravioli, Portobello & Spinach Ravioli & a variety of sauces
Firehouse Chili with Minors Ancho & Chipotle Flavor Concentrates, Lasagna, Spinach & Artichoke Dip, Baked French Fry & Flavored Gravy Bar, San Pelligrino/Perrier, Nestle and Hagen Daz Ice Cream & Chocolate
1:15 – 1:30:     Coffee Break
1:30 – 3:30:     The Employers Advisors Office Terry Dowton
CE Points Earned from our AGM
Competency #6 Human Resources
Competency #4 Clinical Nutrition
Competency #7 Finance
Competency #1 Professionalism
Competency #3 Nutrition & Healthy Living